4 in stock
Regular price
$1,399.00
Sale price
$1,199.00
Unit price
per
Sale
Sold out
Promotion
Receive an instant rebate of $200 on your Stacyc 12 an 16eDrive bike for a limited time.

Description

Electric amazement: the Stacyc electric bike, the 2nd Generation of the 16" Stacyc electric balance bike. Let yourself be captivated by the electrifying charm of the STACYC Balance Bicycle.


More Descriptions..


Let me introduce you to the electric gem for kids: the Stacyc 16" Electric Balance Bike. Sporting an all-new, high-output brushless motor, this electric marvel stands out right out of the box. Thanks to our upgraded motor, the power and low-end torque are increased tenfold, delivering a bolder driving experience on a variety of terrains.

Designed for budding riders who already have some experience on a balance bike, the Stacyc electric bike is designed for those a little taller and/or more familiar with STACYC stability gems. The inseam should be at least 45cm, with a slight bend in the knees for optimum sizing.

Initially, in non-powered mode, your young adventurers put their feet up and propel the Stacyc bike Electric Bike. Just like a classic balance bike. With more stability than a traditional bicycle, the progression to electric mode is a natural one.

As your prodigy adapts, the handbrake becomes a trusted companion. When mastery is acquired, the electric mode is finally offered. Imagine that moment: going from unpowered mode to an electric burst of speed and fun. The medium speed Stacyc bike Electric Bike provides hours of outdoor ecstasy, plus well-deserved hand-eye coordination, balance, and exercise.

The Stacyc Electric Bike, a functional work of art, is for riders 5-8 years old, weighing less than 75 lbs and with an 18-24 inch (45-60 cm) inseam. With its TIG-welded and heat-treated aluminum frame, it combines solidity and elegance.

This electric bike embodies the perfect balance between power and aesthetics, with a high-efficiency brushless motor, offering 20% more power than the original Stacyc 16 ". The Stacyc 16" electric balance bike rises to the top of the performance, without neglecting style.

Get ready for an electrifying adventure, as the Stacyc bike 16" Electric Balance Bike is a whirlwind of speed and laughter. With a 4Ah battery and charger included, the range of this Electric Balance Bike will depend on terrain, hills and hills. skill level, but one thing is certain: it will always be fun.

Share
View full details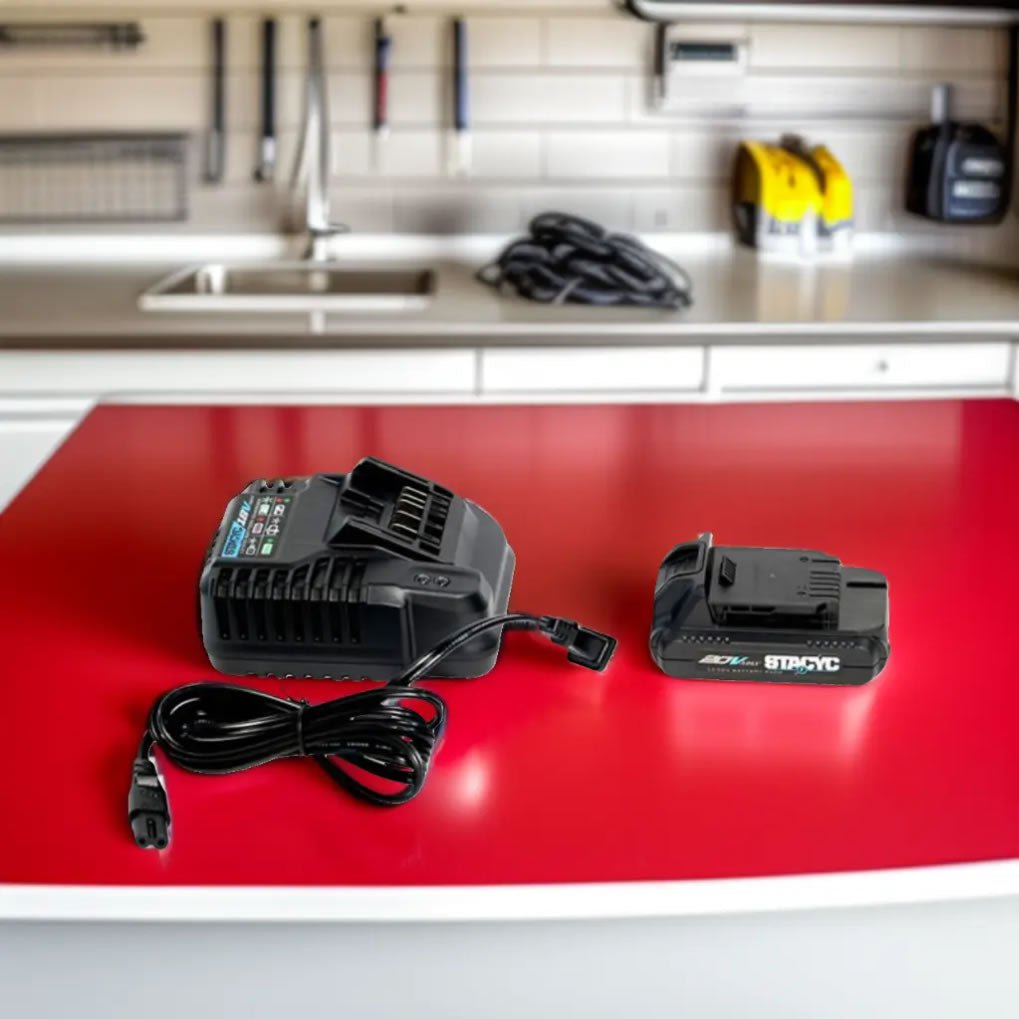 Fast delivery anywhere in Canada

Secured payment

Satisfaction guaranteed