2 in stock
Regular price
Sale price
$3,399.00
Unit price
per
Sale
Sold out
Promotion
When purchasing a Stacyc bike 18 and 20eDrive, you have the chance to add a 2nd battery with a discount equivalent to 100% of the battery on the WHOLE.

Description


Electric Excellence: Introducing the Stacyc 20" Electric Balance Bike, designed for riders ages 9-12, delivering an experience that surpasses all expectations. Get ready to meet the pinnacle of innovation.


More Descriptions..


The 20" electric balance bike Stacyc bike presents a brand new platform, powered by the new 36 Volt "BRUSHLESS" motor. It is a real source of power and autonomy, ideal for conquering all terrains, whether it is Whether it's aggressive rides or more extensive explorations with friends, this electric advancement was designed to adapt to any riding scenario.

The 20" model of the STACYC GENERATION delivers an unprecedented driving experience, thanks to its damping system (cush-drive) which attenuates the shocks of the transmission, guaranteeing a smooth experience, even for expert and advanced pilots.

The three power modes of the 20eDRIVE STACYC offer continuous progression, meeting the expectations of your young riders. Featuring an expanded growth curve, this model ensures an even more immersive driving experience.

With a top speed of 32 km/h, a MANITOU J-Unit front fork and hydraulic disc brakes, the 20" Stacyc bike electric balance bike is equipped to unleash the potential of your young prodigies. Despite its exceptional performance, it remains light with only 33 lbs, battery included.

The 20" model is aimed at riders aged 9-12, weighing up to 115 lbs. With a saddle height of 23 inches, it fits an inseam height of approximately 24-26 inches (60-66 cm).

The fully aluminum frame, with exclusively shaped tubes, ensures the necessary lightness and solidity. 20-inch nylon wheels and Innova 20x2.6 pneumatic tires combine elegance and performance.

The high-output brushless motor with Cush Drive, next-generation Stacyc throttle assembly, and Stacyc 19mm flat handlebar provide a superior riding experience. Front and rear hydraulic brakes guarantee absolute control.

The three power modes of the 20eDRIVE STACYC offer you a suitable choice:

Low mode / training ~ 16 km/h

Medium / standard mode ~ 24 km/h

High/advanced mode ~ 32 km/h
Every detail is taken care of, including thermal protection for the motor and controller, and the BMX-style chain and freewheel.

The Stacyc 20" Electric Bike comes with an industrial grade 6Ah battery and charger. Range depends on terrain, hills and skill level, but one thing is certain: every moment spent with the 20" Electric Balance Bike Stacyc bike will be an exceptional adventure.

Share
View full details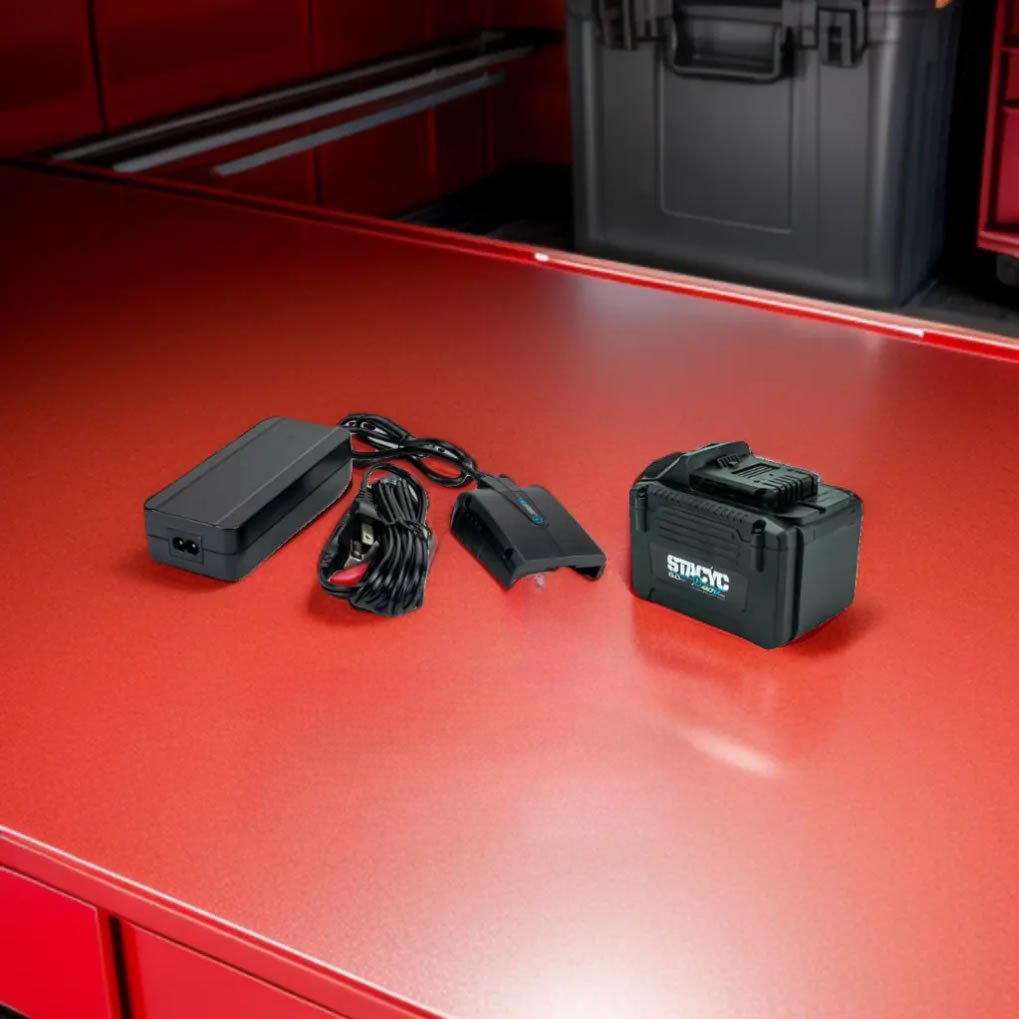 Fast delivery anywhere in Canada

Secured payment

Satisfaction guaranteed